you are here
Chicken harness black
Chicken harness black
Prices and order
For prices and orders, please log in.
You can only order as a professional customer at Laroy Group
Specifications
Comfortable, breathable Oxford fabric
Size easily adjustable
Design ensures optimal distribution of tension
Comfortable shape for every chicken and easy to put on
Easy click closure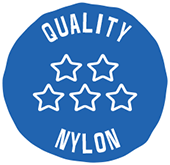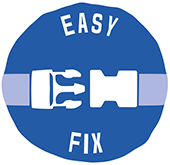 Part of this concept
Product Description
Comfortable, safe harness for chickens
Chickens are friendly and sweet and love to learn. Just like cats and dogs, they can be trained to do all sorts of things. Training together strengthens your bond and can help to prevent stress. You can easily make your chickens tame and train them. With the duvoplus chicken harness, you can teach your chicken to go for a walk with you. The harness is also handy if your chicken does not have enough space to roam around. You can simply put them on the leash in order to allow them to move around, ensuring that they stay fit and healthy. The harness is made from breathable Oxford fabric to ensure optimal comfort for your chicken. The design also features an easy-to-use click closure. This ensures that it is comfortable for the chicken when you put the harness on. The design of the harness ensures optimal spread of tension, which also makes this very comfortable for your chicken.
duvoplus
A wide range of food, snacks and accessories for all pets
---