you are here
Nail scissors black/grey
Nail scissors black/grey
Prices and order
For prices and orders, please log in.
You can only order as a professional customer at Laroy Group
Specifications
Strong, sharp nail scissors
Suitable for small pets
Clip the tips of the nails - be careful not to clip the blood vessel
Easy to use
Comfortable handle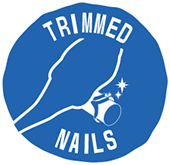 Part of this concept
---
Product Description
Nail scissors for rabbits and rodents
With these duvoplus nail scissors, you can easily cut your pet's nails. They are suitable for rabbits and hamsters. They are easy to use and suitable for soft and medium-thick nails. It is important to trim your pet's nails now and again because it can be uncomfortable for your pet to have long nails. Hold your pet's paw firmly and make sure that you do not clip the blood vessel. If you are in doubt, it's better just to clip off a little bit. Clean the nail clippers regularly to prevent the growth of bacteria.
Packaging info consumer unit

duvoplus
A wide range of food, snacks and accessories for all pets
---