you are here
Wooden chew sticks with water hyacinth multicolour
Wooden chew sticks with water hyacinth multicolour
Prices and order
For prices and orders, please log in.
You can only order as a professional customer at Laroy Group
Specifications
Made from quality apple wood & water hyacinth
Promotes natural gnawing instincts
Hours of playing and climbing fun
For small mammals and rabbits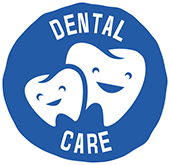 Part of this concept
Product Description
Wooden gnawing sticks with water hyacinth for rabbits and small mammals
These fun duvoplus chew sticks tied with water hyacinth are the ideal accessory for your small mammal's cage. They prevent boredom, promote natural gnawing instincts and keep the teeth healthy. After all, small mammals' teeth are constantly growing, and gnawing is their way of keeping tooth growth under control. Made from high-quality apple wood, this healthy toy is an absolute must for inside the cage.
Packaging info consumer unit

---