Cat toilet birba with rim Blue
Specifications:

Low-level litter tray

Plastic

Easy to clean

Removable protective rim

Suitable for kittens

Description:
This duvoplus litter box is a modern open toilet for cats. Very suitable for kittens. The toilet is low and provided with an edge that will keep the granules in the box.  The synthetic litter box is easy to clean and is thus very hygienic. 
Variations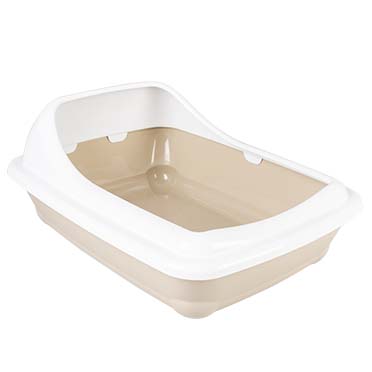 Cat toilet birba with rim Mocaccino
Available sizes
Item code
Dimensions
Finish order
Art. code: 13666
Ean: 5414365392499
S - 38x31x13cm
Order online
Art. code: 13668
Ean: 5414365392536
M - 46x35x20cm
Order online
Art. code: 13670
Ean: 5414365392574
L - 56x39x21,5cm
Order online