you are here
Flea & tick stop anti-parasite shampoo
Flea & tick stop anti-parasite shampoo
Prices and order
For prices and orders, please log in.
You can only order as a professional customer at Laroy Group
Specifications
Effective against ticks, fleas, mites, and lice.
For all dogs and cats from 3 months old.
No chemical insecticides
Both prevents and cures.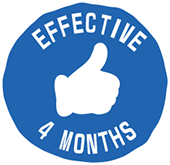 Part of this concept
Product Description
Anti-parasite shampoo
Flea & tick stop shampoo protects your dog or cat against parasites and both prevents and cures. Mechanical immobilisation of fleas, ticks, mites, lice and other external parasites. Based on dimethicone and without chemical insecticides. Contact with the shampoo blocks the joints of the parasites and immobilises them. Works at every stage of the parasite's life (eggs, larvae, insects).
Packaging info consumer unit

---