you are here
Duo detangling comb 16+31 pins black/grey
Duo detangling comb 16+31 pins black/grey
Prices and order
For prices and orders, please log in.
You can only order as a professional customer at Laroy Group
Specifications
Suitable for rabbits and guinea pigs
For short-haired pets - use during moulting periods
Long-haired pets: ideal for basic grooming throughout the year
Helps to control and prevent tangles
Comfortable handle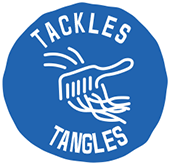 Part of this concept
---
Product Description
Detangling comb with comfortable handle
The duvoplus double detangling comb can be used to keep your pet's coat beautiful, clean and healthy. It is suitable for rabbits, guinea pigs and ferrets. Short-haired coats only need to be combed during moulting periods, whilst long-haired coats need more grooming and should be combed regularly to prevent tangles. Comb gently and be sure not to pull tangles as this could hurt your little pet's sensitive skin.
duvoplus
A wide range of food, snacks and accessories for all pets
---